About Us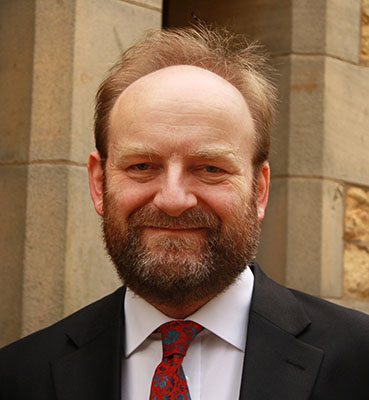 Our principal, Dick Jennings.
Our firm has been in business for over 14 years.
We are based in the lovely market town of Malton, North Yorkshire, but have clients all over the north of England, and London, and are happy to travel.
Our principal is Dick Jennings, a full-time specialist company and commercial lawyer of long experience.
We are solicitors. That means that we are professionally trained, and highly regulated, to offer top quality service with an over-riding emphasis on putting the client's needs first at all times. We are regulated by the Solicitors Regulation Authority in accordance with their published Standards and Regulations, to a high standard of professional ethics.
Our work is insured, to tough regulatory standards.
We price our work on an open book basis, driven by the expert time involved. Fixed fee quotes are available for any fixed job. For more on pricing, please read our Terms of Business.
Client confidentiality is at the heart of our ethical standards. See our Privacy Policy.
We wish our services to be accessible to all people, regardless of personal characteristics of any kind. If you have limited mobility, we will visit you.
We hope never to disappoint a client, and that if ever we do so we can un-disappoint them as quickly as possible. If we fail though, our client needs means of complaint and redress. This also is at the heart of our regulated status as a firm of solicitors. So:
If you are a client and we have made a contract with you by electronic means you may be entitled to use an EU online dispute resolution service to assist with any contractual dispute you may have with us. This service can be found at ec.europa.eu/odr. Our email address is mail@jenningslaw.co.uk

We want to give you the best possible service. If at any point you become unhappy or concerned about the service we have provided then please inform us immediately, so that we can do our best to resolve the problem. Please address your complaint to the principal of the firm, Dick Jennings. Making a complaint will NOT affect how we handle your affairs and if we have disappointed you in any way we would much rather be told.

The Solicitors Regulation Authority can help you if you are concerned about our behaviour. This could be for things like dishonesty, taking or losing your money or treating you unfairly because of your age, a disability or other characteristic.

The Legal Ombudsman can help you if we are unable to resolve your complaint ourselves. They will look at your complaint independently and it will not affect how we handle your affairs.

Before accepting a complaint for investigation, the Legal Ombudsman will check that you have tried to resolve your complaint with us first. If you have, then you must take your complaint to the Legal Ombudsman:

within six months of receiving a final response to your complaint; and
no more than six years from the date of act/omission; or
no more than three years from when you should reasonably have known there was cause for complaint.

If you would like more information about the Legal Ombudsman, please contact them as follows:

visit: www.legalombudsman.org.uk
call: 0300 555 0333 between 9am to 5pm
email: enquiries@legalombudsman.org.uk
post: Legal Ombudsman, PO Box 6806, Wolverhampton, WV1 9WJ
Any questions about the above? If so please contact Dick Jennings now, free of charge and with no commitment:
by direct-dial phone: +44 (01653) 691515
by email: mail@jenningslaw.co.uk